Live Web Casting Services Chennai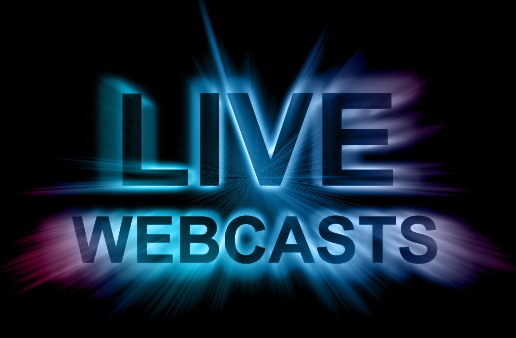 Bharath Technologies Live Webcasting is a company in which we do live broadcasting of video and audio via the Internet or Intranet. The advantage of a webcast is that it can also be watched or listened to later online by anyone who missed the live broadcast through on demand services. Live Webcasting makes a distinction between three types of webcasts: video webcast, audio webcast or a conference call webcast.
Our services consist of an event webcast, a webcast subscription, a company network webcast, video production and webcast consultancy. A webcast is often combined with additional features such as PowerPoint slides, agenda items, appendices, questions, polls, chats, exams/tests etc.
Live Web Casting Services are:
»  Board and provincial council meetings.
»  Press conferences.
»  Conferences.
»  Seminars.
»  Product Presentations.
»  Internal Communication.
»  Training & Education.
»  Public relations events.
»  Fashion Shows.
»  Live concerts.
»  Church and Worship services.
»  Sporting and Surfing events.
»  Medical online education.
»  Wedding.
Advantages of Live webcasting
»  Information is real time and available on demand 24 ⁄ 7
»  Message to the recipient is virtually the same as personal contact
»  Time and place plays no role
»  Time- and cost-efficient management
»  Interference-free, clear communication
»  Sustainable business practices
»  Innovative & modern method of communication
Complete Production and Event Management Capabilities
The virtual event is becoming an increasingly important enterprise marketing strategy. However, with pervasiveness comes the need to differentiate through added value. Targets can be inundated with opportunities to attend virtual shows or participate in webinars. As a result, marketers need to go beyond merely offering a virtual event — they need to be discriminating when it comes to targets, and they need to offer content that attendees find truly valuable. Only then do virtual events attract the right audiences and deliver useful leads to marketers.
Events Specialists
Bharath Technologies is committed to providing industry-leading webcasting, lead generation and virtual events solutions that meet the performance, value and reliability requirements of businesses of all types and sizes. Our focus is on the entire gamut and vast dimensions of our services offering. As a result, it provides a full portfolio of products, solutions and services for internal and external communications.
Live web casting has the best-in-class service offering
Professional Services consulting comprised of a team of seasoned event managers, Full production capabilities, Signal acquisition, Hosting, encoding and distribution, template building and customization.
Contact
Contact Us:
+91 9380083338 | info@bharathtechnologies.com |  get free quote now!